Obtaining Financing

Create a strategic development plan:
   

this is a strategic plan for the use of funds, most often for the development of the enterprise;

   

it is also the basis of any capital raising process.

Preparation of the financial model
   

the most common tool at this stage is the spreadsheet;

   

it helps to draw up a financial model of the company, reflecting the business reality through numbers;

   

such a spreadsheet is the basis for all subsequent calculations, analysis of assumptions and results.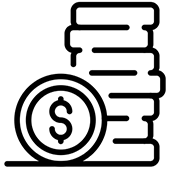 Preparation of a detailed investment budget:

   

this is the stage that follows the definition of strategic objectives and the preparation of a tool to analyze them in the context of corporate finances;

   

an investment budget should be introduced into the financial model, which will be communicated to investors at a later stage;

   

using a spreadsheet, it is possible to prepare different versions of the budget and in the long run, easily modify and control its implementation.

Preparing forecasts for a company that does not raise capital from outside:
   

an important stage in the case of forms of obtaining financing with EU funds;

   

a scenario is considered in which the company does not raise financing, so that the financial results projected without it provide context for the analysis of the results along with the investment.

Verification of assumptions:

   

after preparing forecasts related to the operation of the company, the next step involves verifying assumptions related to the market;

   

the verification includes assumptions such as: sales volumes, inflation rate, reference interest rate and others.

Scenario analysis:

   

this step follows the most thorough possible verification of internal and external assumptions;

   

it is recommended to introduce various optimistic and pessimistic scenarios into the financial model;

   

in order to find potential risks, it is necessary to carry out so-called "crash tests," which, in the case of large deviations from the underlying assumptions, can negatively affect the implementation of business assumptions.

Selection of the financing method:

   

this is the moment when the appropriate methods of financing are chosen

   

it makes it possible to have a complete plan for the implementation of the investment, along with the capital requirements for each stage of the investment and a full awareness of the risks associated with the implementation of the project;

   

the choice of method depends primarily on the timing of cash flows from the investment, the potential rate of return, the risk and the possibility of hedging.